KÄTHE KOLLWITZ HONORING FOR NAN GOLDIN
vor 9 months
Once again this year, Fräulein Magazin is pleased to be a media partner of the Akademie der Künste in Berlin.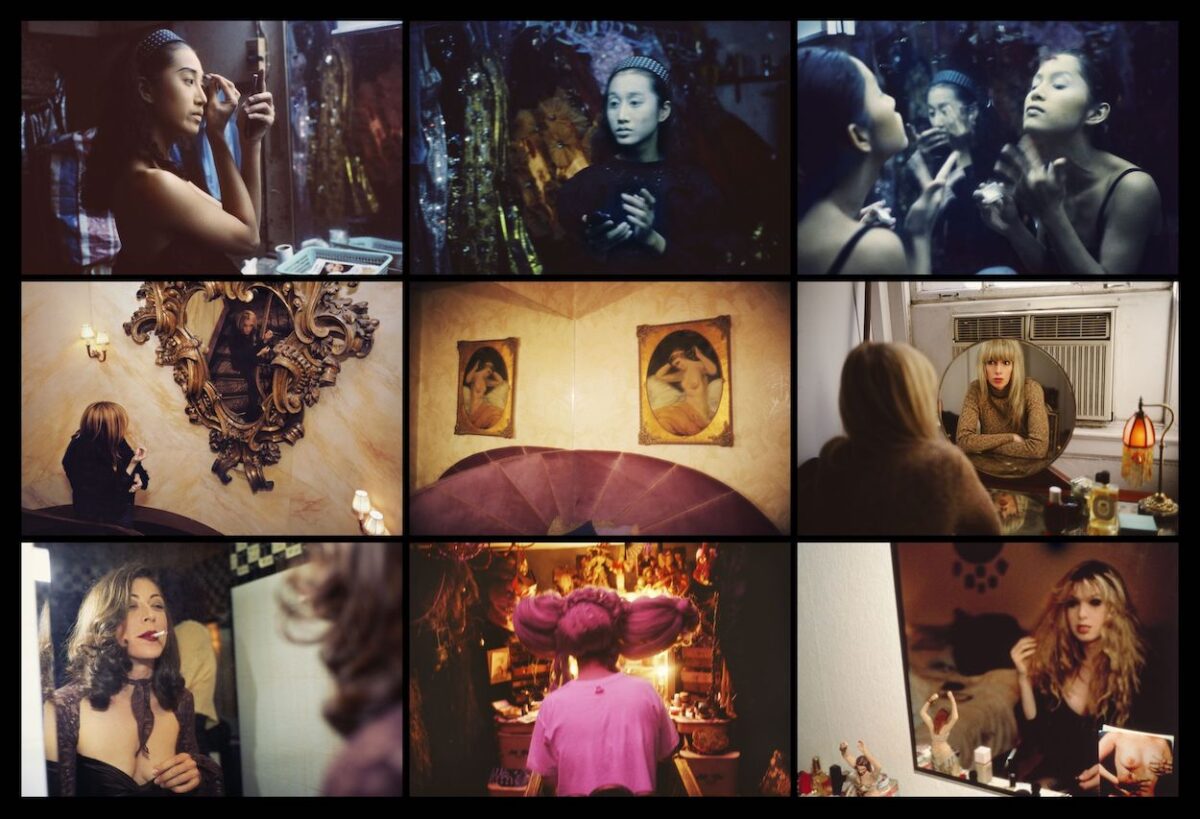 Founded in 1696, the 'Akademie der Künste' in Berlin is one of the oldest European cultural institutions. Currently, the international community of artists has more than 420 members in its various sections, for example, visual arts, music, film and media arts. Their work also includes awarding awards such as the Käthe Kollwitz Prize.
The German name giver of the award, Käthe Kollwitz, was and still is an inspiration for many artists worldwide. She took her personality and conviction before and during the Second World War to represent the demands and rights of the people artistically very seriously. Her drawings, graphics, and sculptures can be seen in many collections worldwide.
In this context, the Käthe Kollwitz Prize honours artists who demonstrate social issues through their work nationally and internationally and bring attention to the things that many overlook. Following Timm Ulrichs in 2020 and Maria Eichhorn in 2021, the Käthe Kollwitz Prize 2022 will now be awarded to the US-American photographer and filmmaker Nan Goldin.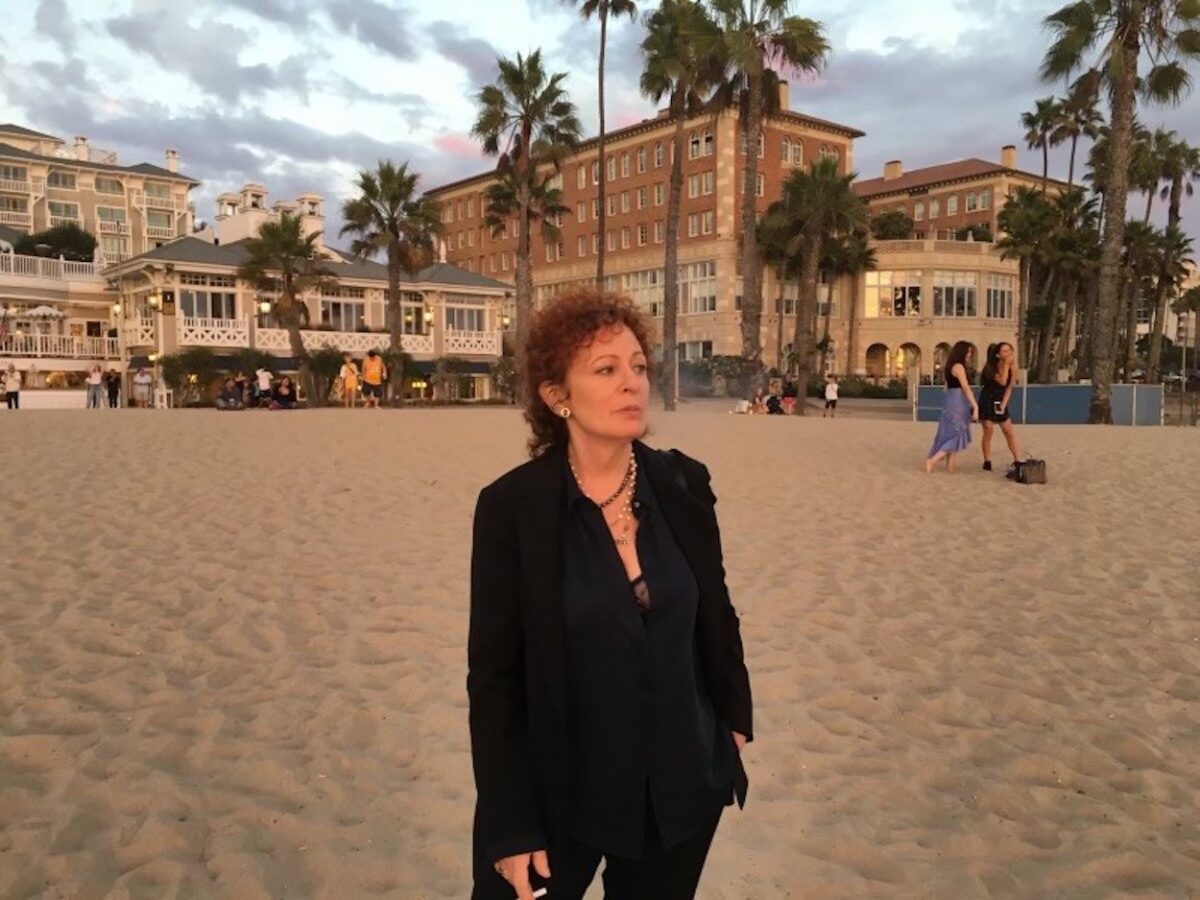 Out of the moment, Nan Goldin portrays people and their stories without being judgmental. She was named number one in the top 100 people of the most influential artists by Monopol magazine last year. Her art is messy, uncomfortable and can hurt to look at. Her photographs are raw and painful, showing the naked truth without embellishments. Her contemporary photography deals with the subjects that hurt: drug addiction, violence, illness, depression and death, but also sexuality and love.
Born in Washington, D.C., in 1953, she moved in with friends when she was a teenager and was 15 years when she got her first camera. Even in the 1970s, she sought contact with people marginalized by society and fringe figures, such as drag queens and transsexuals, whom she portrayed and fought for their acceptance through her photographs. Because she did not have access to a darkroom, she showed her snapshots as slides in nightclubs and underground cinemas while the visitors could listen to matching music.
Her photographs primarily portray friends. Her work blends with her private life through this emotional affiliation and intimacy. She takes her experiences, even in the scene, very seriously. As a participant and organizer of protests, she took action against the pharmaceutical company and the Sackler family in 2018 in the context of the opioid crisis, which included a sharp increase of drug addicts in the United States. Likewise, she portrayed friends who contracted AIDS and saw many pass away. In a series of photographs, she documents physical violence against herself in a long-term relationship. Her circumstances are bleak and raw; the photos work like diary entries.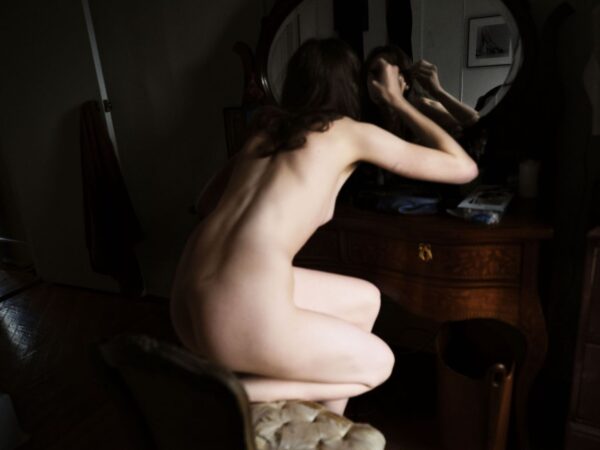 Nan Goldin: Thora at my vanity, Brooklyn, NY, 2021, Farbsublimationsdruck auf Aluminium (76,2 x 101,6 cm), Courtesy of the artist and Marian Goodman Gallery © Nan Goldin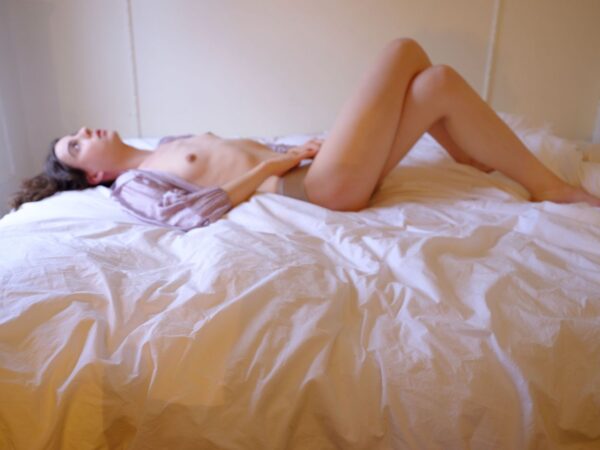 Nan Goldin: Thora on my white bed, Brooklyn, NY, 2020, Archiv Pigmentdruck (76,2 x 102 cm), Courtesy of the artist and Marian Goodman Gallery © Nan Goldin
There is often something glamorous about her subjects, although their complex lives are apparent in the photographs. Through Goldin's exhibitions, she shows that museums can be political and crucial places to address essential issues that many people cannot or do not want to access. She breaks taboos, shows the world of the LGBTQ* community and leads the viewer on a new way of dealing with these issues. If someone has seen a lot, experienced a lot and can show it, then it is Nan Goldin.
Black-and-white and colour photographs will be shown at the Akademie der Künste for two months starting January 20th, 2023.
Verwandte Artikel