"Friendship, community, freedom": A CONVERSATION WITH PALOMA WOOL
vor 8 months
Founded in 2014, Paloma Wool developed into an almost self-running phenomenon.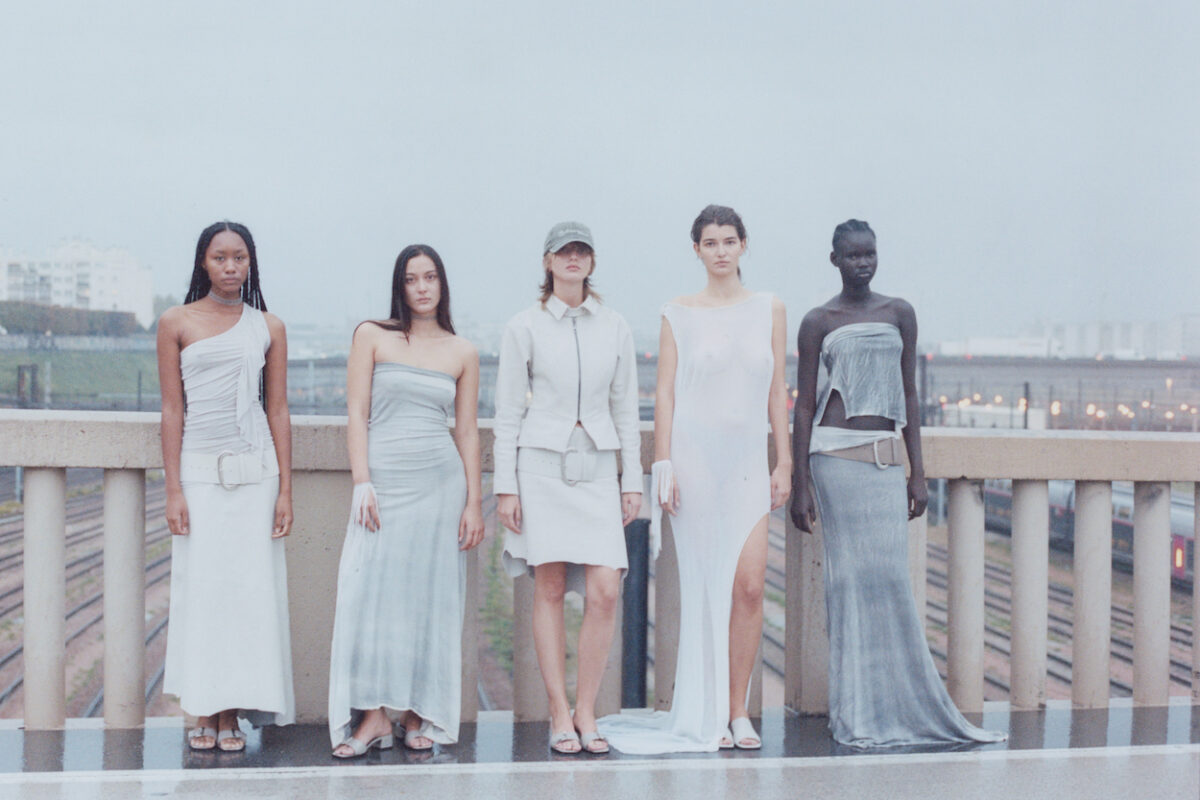 In focus: the art of dressing – and above all the fun of experimenting. Fräulein met Paloma Wool as part of their Pop up World Tour at their stop in Berlin and had a conversation about the standards of the fashion industry, creative discoveries and the future.
You describe Paloma Wool as a project, a project about getting dresses and the creative expression of ideas through it. You didn't want to create a classic clothing brand with it, why did you want to break away from that?
I wanted to create something free, a project that didn't follow or obey established patterns, and that allowed me to play, experiment, and develop my photography in parallel to creating things to wear. I focused on things that made me happy that weren't necessarily oriented toward sales. The way I approached the project in 2014 was innovative. We weren't making collections but capsules. We focussed on local production, built things, and moved forward together by collaborating. This was a new path when we started in 2014.
What creative freedom does it give you to maybe think of your brand as an ongoing project?
I understand the project as something that evolves in parallel to me. It changes as I do. It is peaceful and freeing to understand it as something living that develops naturally. That way, it is always ongoing.
You don't want Paloma Wool to follow the existing fashion industry standards – what are they specifically?
I don't believe in creating two collections a year that live six months to be later devalued and put on sale. I believe in making timeless pieces that people care for. Pieces that make you feel comfortable and beautiful and that are made to be worn everywhere.
What fascinates you about fashion as the art of telling a story through each piece – what story does Paloma Wool tell and how do you bring a story to the outside world through a garment?
Paloma wool revolves around my interests and how I understand beauty. We give equal importance to the surroundings of the pieces we make, presenting things inside a universe created around a particular perspective.
How would you describe Paloma Wool in three words?
Friendship, community, freedom.
Paloma Wool is primarily about creative discovery – why is fashion in general such a good medium for that?
Because fashion is a channel to express yourself, like painting or music, how we feel, who we are, and who we want to determine how we dress. It's a message to the world and a part of ourselves.
You mainly use materials that I would describe as beautiful to wear jersey and knitwear. How did this come about?
We use and experiment with many different materials, but knitwear is an important element inside our creations because of the strong knitting industry in Barcelona, which motivated us to experiment and innovate with knitwear from the very beginning.
You have now arrived in Berlin with your touring pop-up store – what connections do you see between Paloma Wool and Berlin? Where are the similarities and where are the differences?
Berlin is a playful, raw, experimental, diverse city where I feel people are free to be whoever they want to be. Our project is based on having fun, feeling comfortable, walking different paths, exploring, and building things together. The community in Berlin reflects all of it.
Why couldn't Berlin be missing on this tour for you?
Berlin is our first stop of the 2023 world tour. It also happened to be the last stop before the pandemic and the first place we went to once we could leave Barcelona. There is an explainable magnetic energy to the community that pulls us here and we were especially excited about presenting spring pieces in a place where we had only been in winter until now. Thank you, Berlin and your welcoming community, for being you.
Fashion is constantly changing, innovative new possibilities are being developed by the second, which can take production, design and much more to a new level. How do you think this will affect Paloma Wool as a brand in the future? What new possibilities do you see for your brand/project in the future?
We have always developed organically and naturally, so it's difficult for me to project myself and the project in the distant future. We will gradually adapt to what technology and innovation bring upon us. After being a digital project based on social networks, the only thing I feel the need to do is to make the universe physical in the future.
Verwandte Artikel